THEFT RECOVERED / DRUG VEHICLES
The Reliable Professionals in Hoarding, and Biohazard Remediation Services in Calgary, Edmonton, Red Deer, Lethbridge, Medicine Hat, and all of Alberta.
---
Theft Recovered Vehicles – Drug Testing & Decontamination
Motor vehicle theft is one of the most commonly reported crimes in Canada. Vehicles are typically stolen for three reasons: recreation, transportation, or profit.  The system works hard to recover these vehicles back to their owner(s), however, hidden danger(s) can lurk in the chain of events.
The majority of the vehicles returned from theft recovery are almost never the same when they are recovered from criminal activity, and the inside environment can cause serious harm or even death.  Trauma Scene ensures comprehensive inspecting, safe-handling, drug testing, and decontamination / sterilization of such vehicles.
Trauma Scene understands the system of theft recovered vehicles and why it is critical to inform the owner, insurance personnel and transport services; that residue from some types of drugs may also return to cause irreversible harm that cannot be seen.  No one is safe entering these types of vehicles until the vehicle has been tested and decontaminated to a standard that Trauma Scene has set, unparalleled throughout the industry for upwards of 20 years.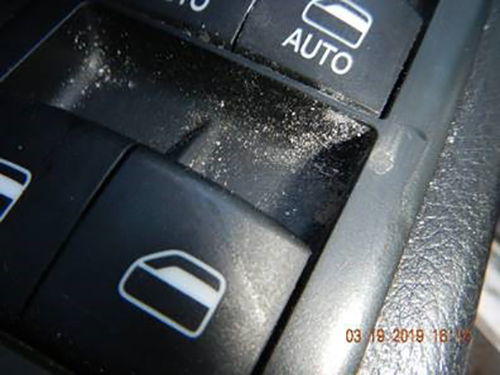 We offer progressive protocols in conjunction with testing and remediation of all types of vehicles, including R.V.'s, as well as residential applications.
Using very advanced scanning technology; we are set apart for the ability to detect and test for some of today's newest and most aggressive drugs coming across our borders that other detection devices cannot do; therefore, the problem persists.  We also provide certificates based on judicial recognition for each vehicle we secure in our care and successfully decontaminate.
Trauma Scene built an industry recognized remediation standard through proud partnerships with insurance agencies and law enforcement to bring a safety culture to these types of neglected hazards through an affluent standard of care and attention.
For vehicles undergoing our decontamination process, we remove the front seats in order to neutralize and fully decontaminate all areas and angles of positive vehicles.  Each vehicle goes through a detailed ionic cleaning process returning the environment of each vehicle to a neutral hygienic state.
Sometimes vehicles may be heavily contaminated and results test positive for illicit substances in the HVAC (Heating, Ventilation, and Cooling System).  At our location facilities, we have everything in place to estimate and rebuild a new HVAC system for any vehicle.
Providing these services as the leader in the industry, we'd like to relay a few reasons why having your vehicle certified by Trauma Scene is the preferred way go: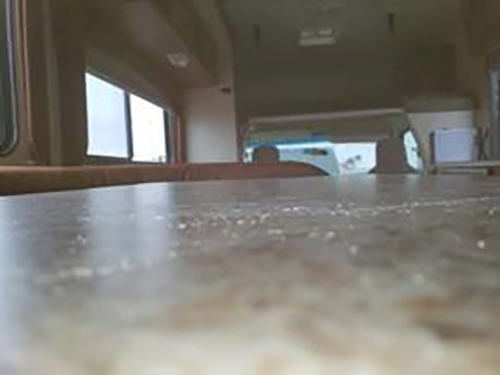 Our experts in trauma cleanup are ready to respond to your sanitation and decontamination needs 24 hours a day and 7 days a week. We will meet or beat competitor pricing…contact us for details!